Our injection molding production - quality in series
Injection molding tools, process knowledge and experience with special materials - this is where it all comes together.
This stage shows how important it is to consider a product in its entirety from the very beginning. For articles with snap and hinge functions, mechanical movement elements, thread deformations or weights of only 0.02 grams, each individual production parameter influences the final product quality.
Plastics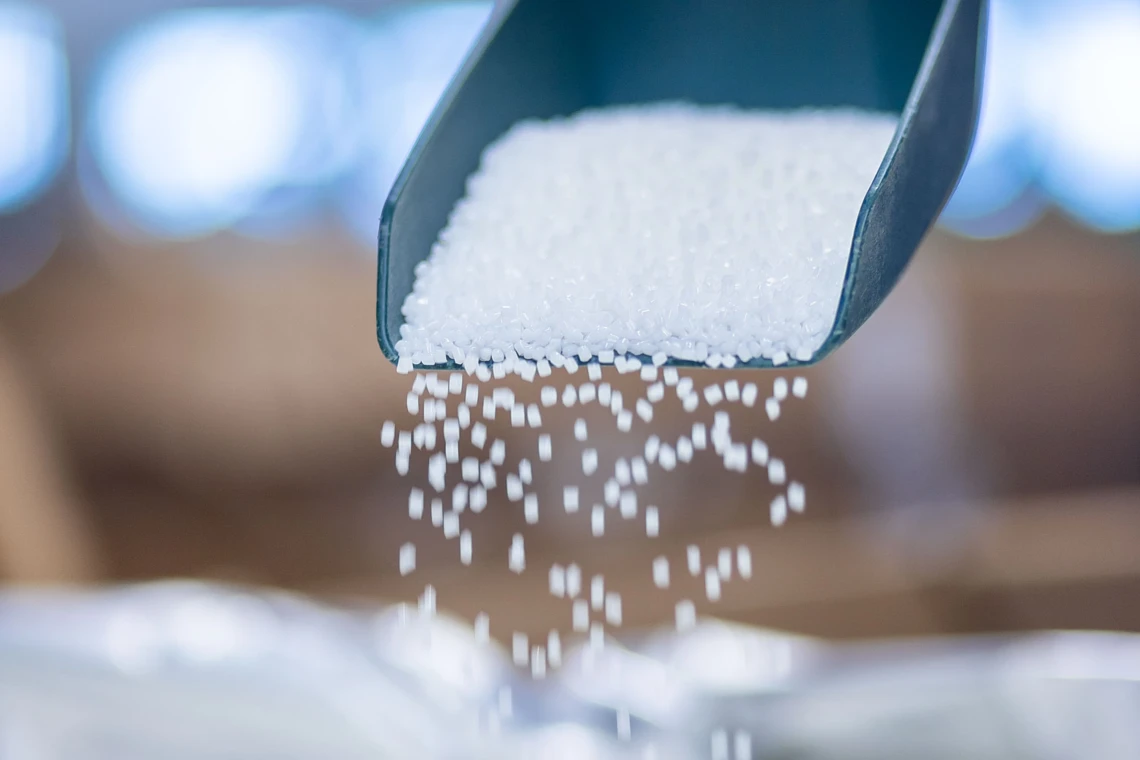 The plastics we process in our production are as diverse as the areas of application for your products.
In addition to common thermoplastics such as PA and PBT, we also process materials with special characteristics, e.g. tungsten-filled plastics, PEEK, PPE, PPS or PPSU. We bring our experience with these raw materials into the tool development process right from the start of the project in order to achieve the best possible results.
Manufacturing processes
In addition to the classic injection molded part, products are created daily in our manufacturing facilities using special production processes to best meet your product requirements.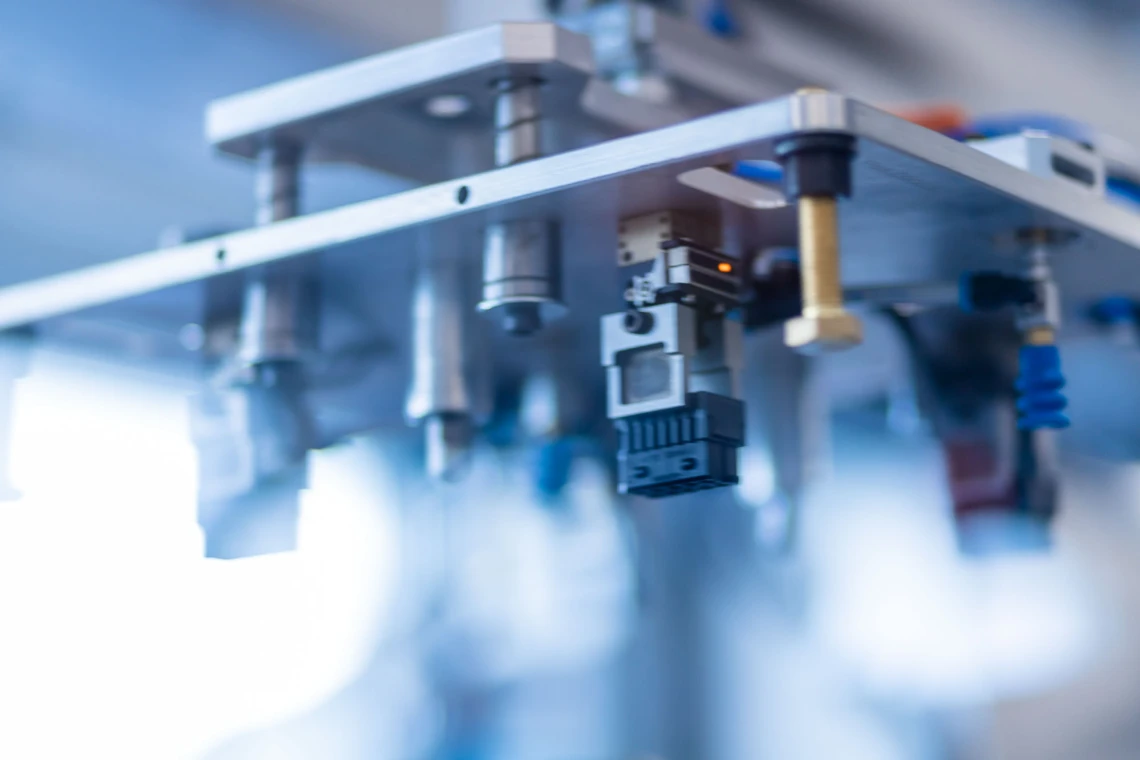 in-mold assembly
With in-mold assembly, two different components are produced in the same mold and assembled in the injection mold during the production cycle. This saves an additional assembly process and the associated assembly equipment or additional staff.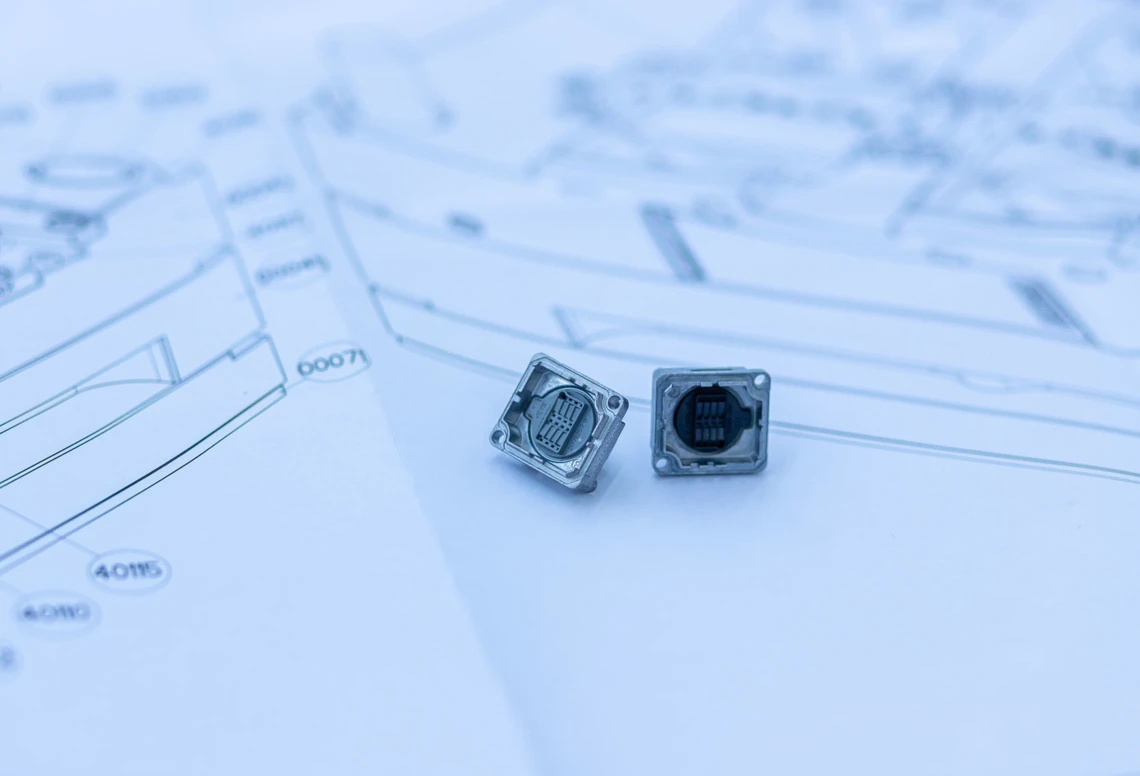 metal overmolding
Metal-plastic hybrids - products that contain both metal parts and plastic components - are created in our production in various ways. We have already successfully implemented applications in which metal housings are overmolded with plastic, as well as the precise insertion of the smallest metal components into the injection mold for our customers on several occasions.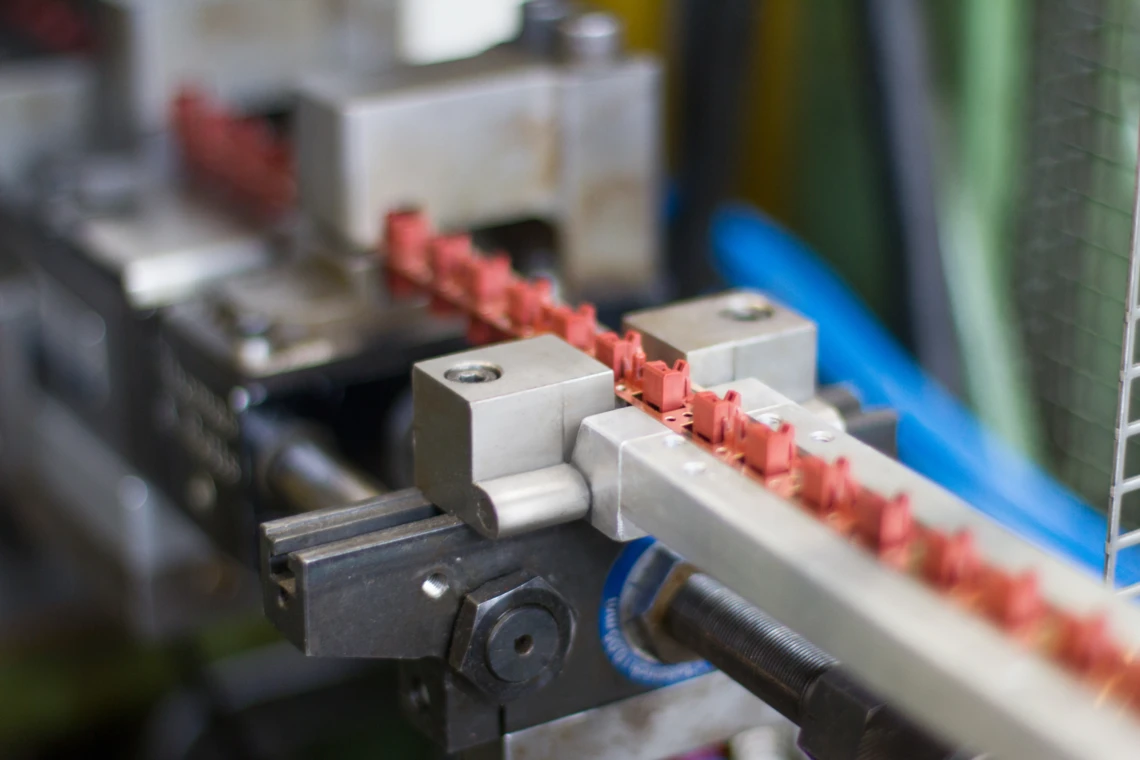 transfer molding
In transfer molding, the metal component is laid out as a strip. The metal strip is fed to the mold and overmolded with plastic. It is then separated or rewound onto a coil to facilitate automatic feeding in the next production step.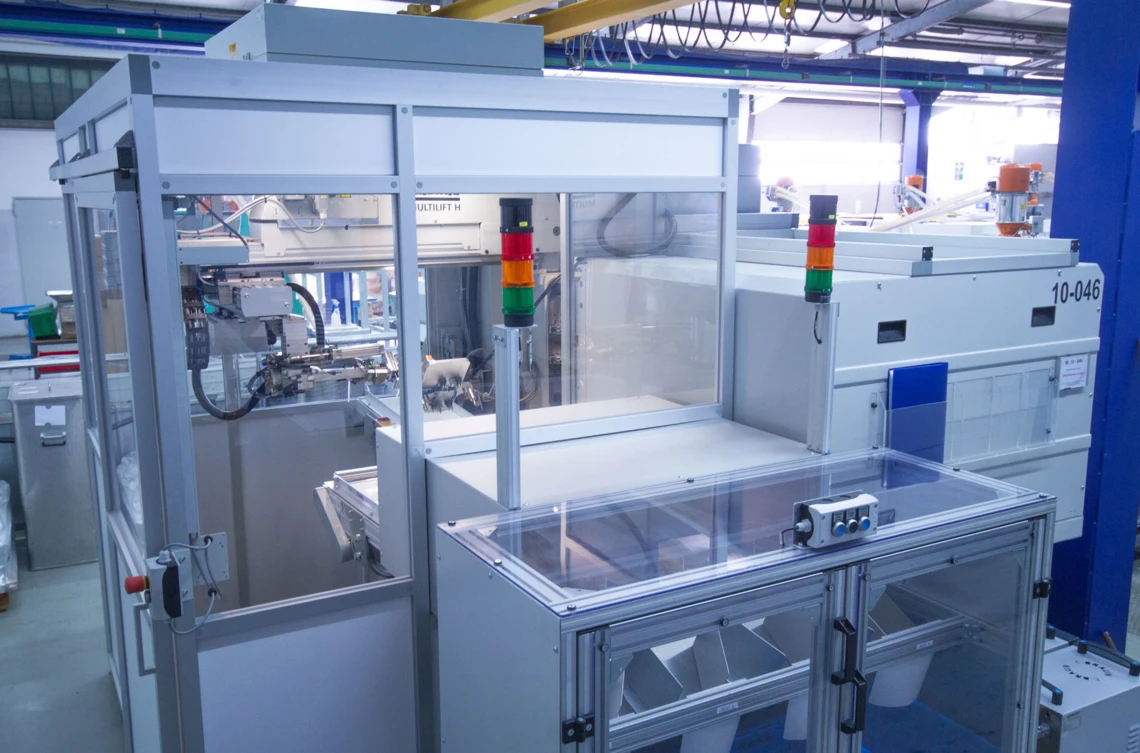 Particle free manufacturing
We can also manufacture products that have a high requirement for technical cleanliness in our production process. Due to encapsulated production facilities, the products can be manufactured and packaged almost particle-free.
Assembly and finishing
We currently assemble up to 29 individual parts - either manually or automatically, depending on requirements and product. The specific services for the respective end customer in the areas of assembly, packaging and logistics are also part of our portfolio.
Additional processing and refinements such as plasma coating or laser welding of individual components are realized for you in cooperation with our partner network.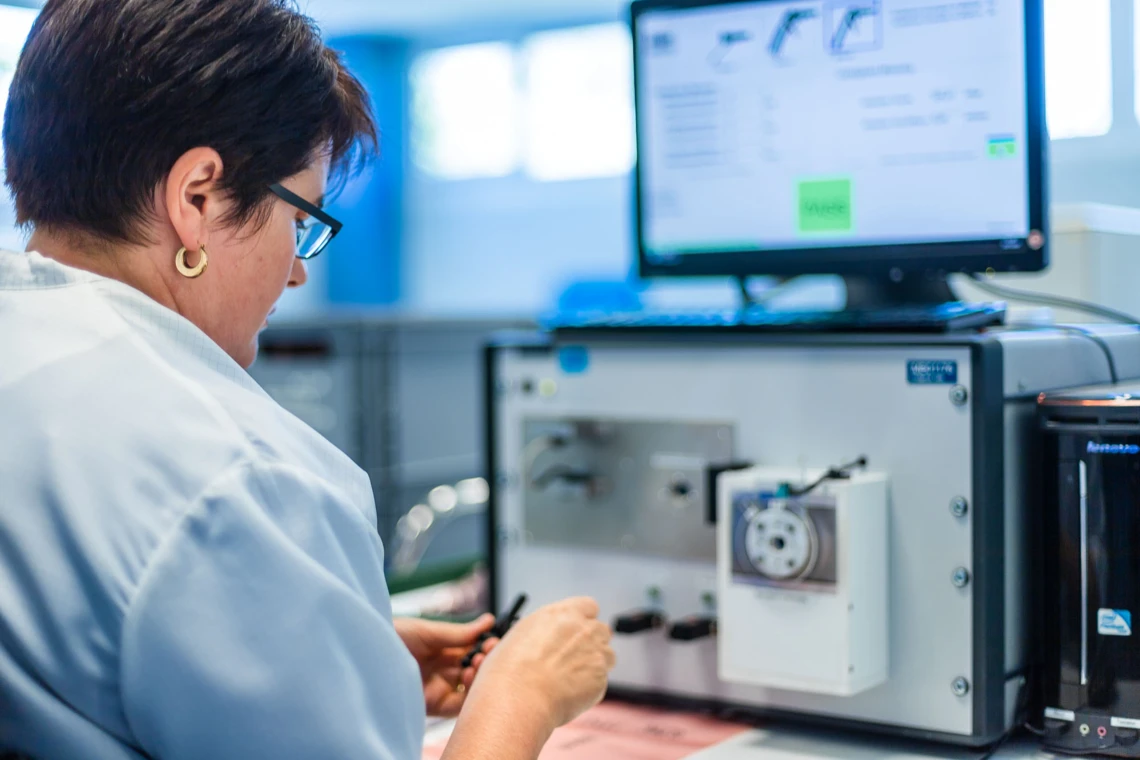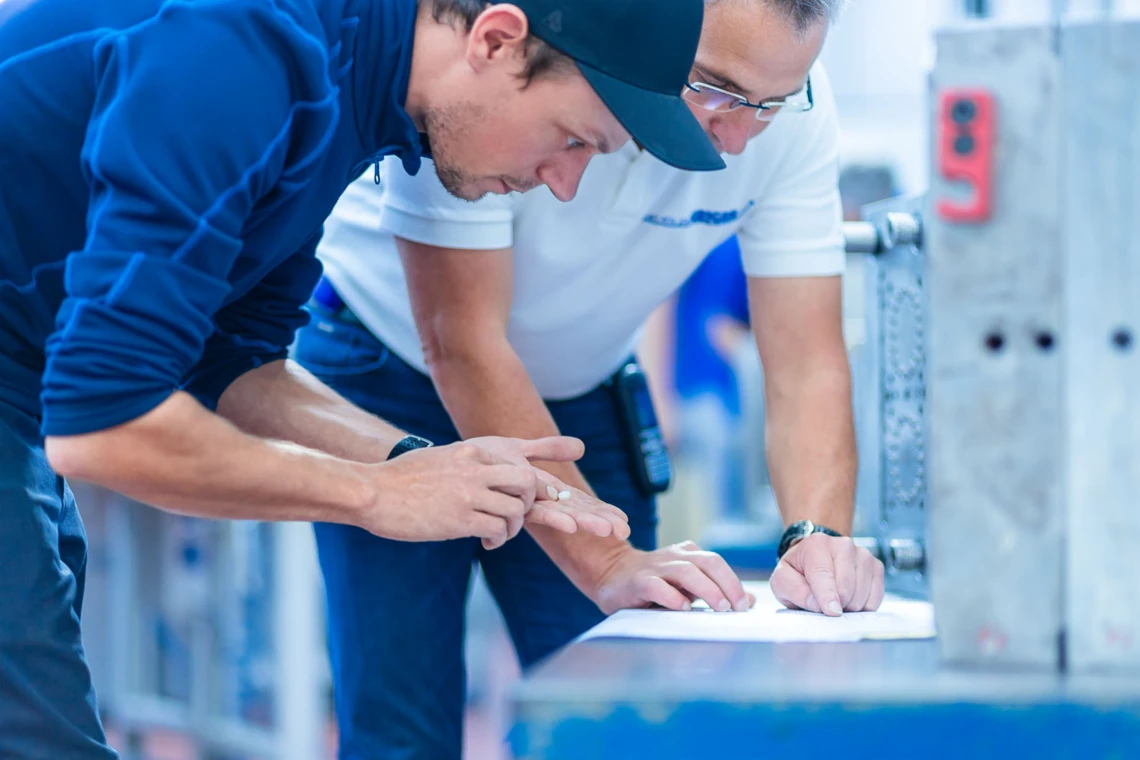 We understand interrelations
As a system provider, we consider the entire creation process from the very beginning.
From custom-fit advice to the finished product, we strive for unique quality in every step of the process. We take a holistic approach of the creation of your component, because the added value of a product is always the result of several steps. At Geiger, it's not just about a perfect component as the end product, but a stable process that provides you and your company with the desired added value.
Geiger is a family-owned company.
Rely on years of experience, passed from generation to generation.
Get to know Geiger
Further questions?
You are welcome to contact our contact persons by phone or by mail.
What we offer
Comprehensive Consultation
stable production processes