The injection tool
heart of our company, which determines the quality and efficiency of all subsequent work steps.
Here is the tradition that shapes our company every day and at the same time takes us into the future. We invest all our knowledge and skills from decades of experience in the development of highly efficient tools to meet your and our demands.
"A mold maker, that's an accurate guy who enjoys tricky work. These are guys who put in 100% and sometimes take an error personally."
Are you also an enthusiastic mold maker?
The Geiger Group offers you career opportunities in mold making, injection molding and much more. Apply now and become part of the Geiger family!
apply now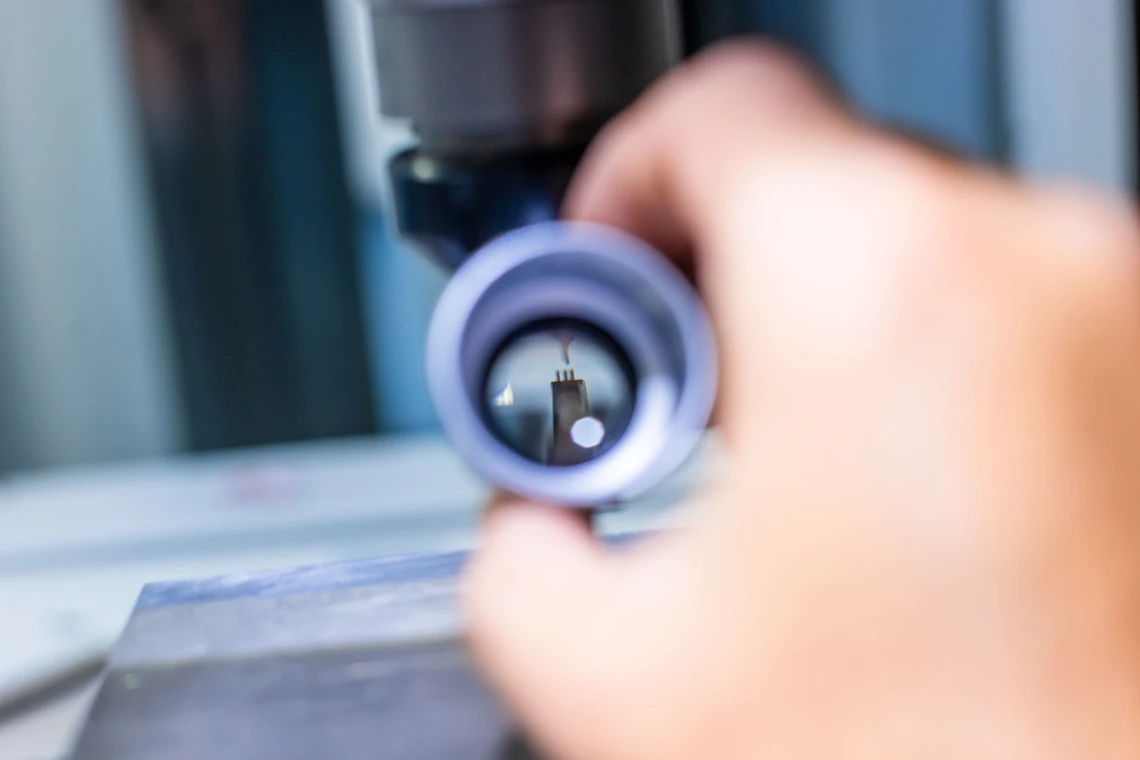 Experience
State-of-the-art machine tools and accurate machining technologies are elementary, but only the path to the goal.
For us, it is the extraordinary combination of filigree manual work, specific experience of the individual mold maker and the use of modern technologies which ultimately create one thing: Molds of exceptional precision and performance, trouble-free manufacturing processes and injection molded parts of uncompromising premium quality.
Tool types
Different processes require suitable tools and individual solutions.
In our own tool shops we manufacture individual special solutions and develop the mold that best fits your application and meets your requirements!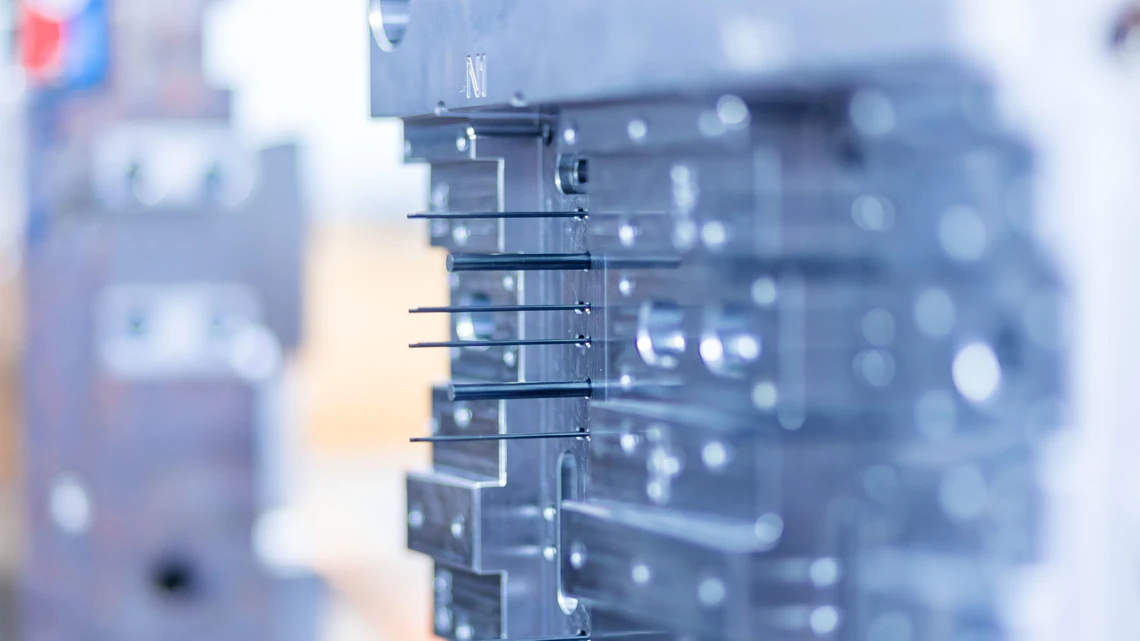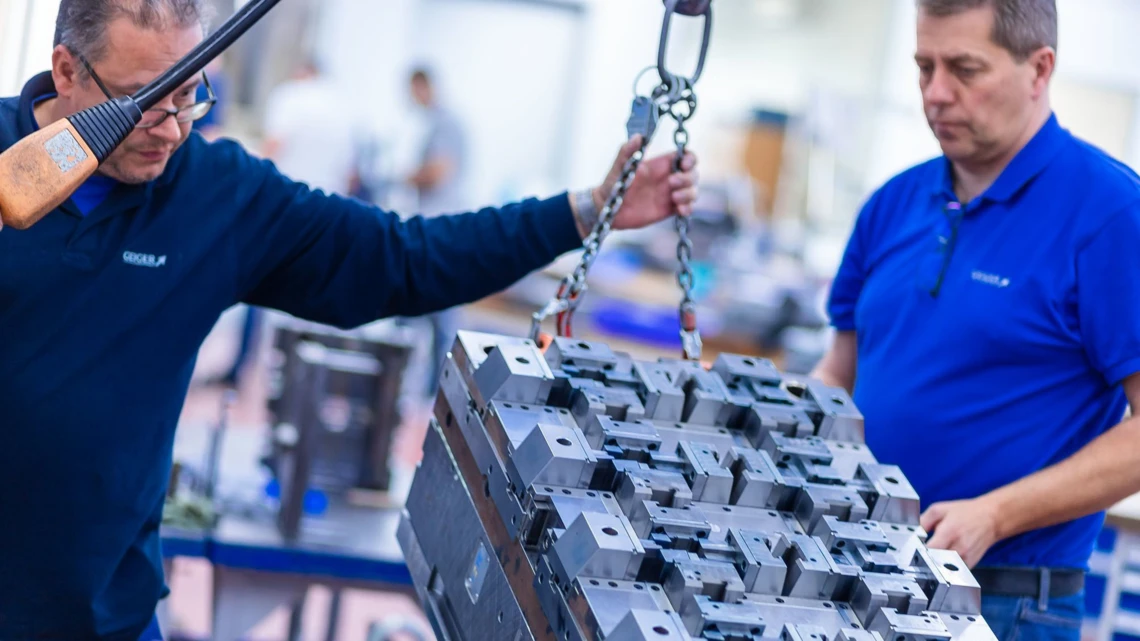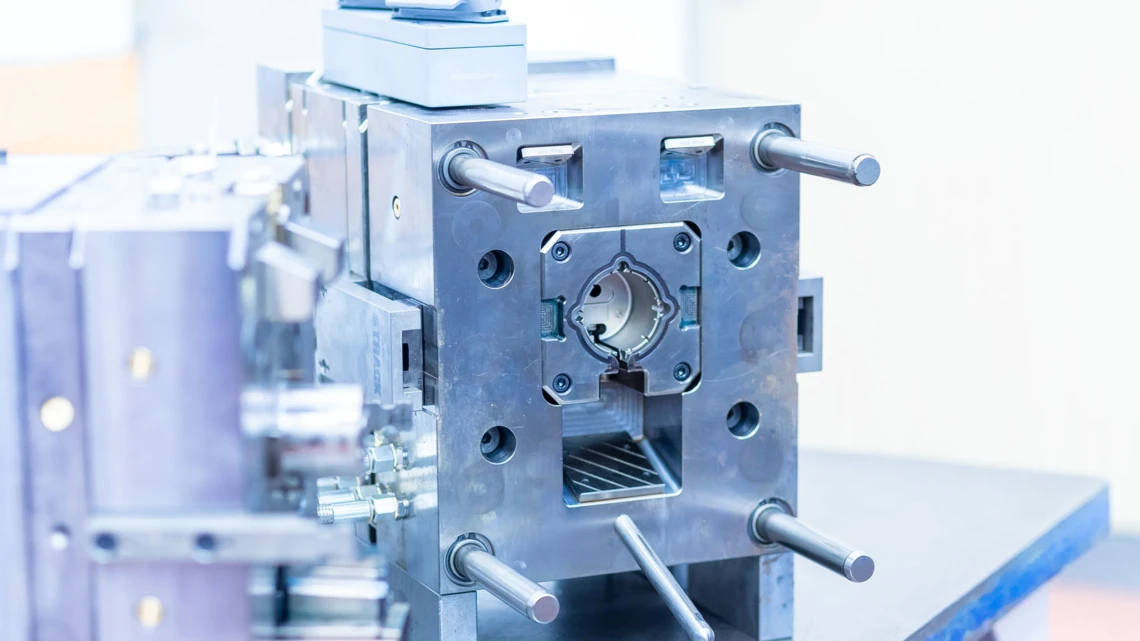 Multi-cavity molds (currently up to 108 cavities)
Tools for in-mold assembly applications
Stack molds
Overmolding tools e.g. for cable overmolding or overmolding of metal inserts
Tools for rotationally symmetrical components
Tool for circular connectors
Vacuum tools
2K tools
Tools for transfer molding
We are mold makers with heart and soul
Rely on years of experience, passed from generation to generation.
Consult us now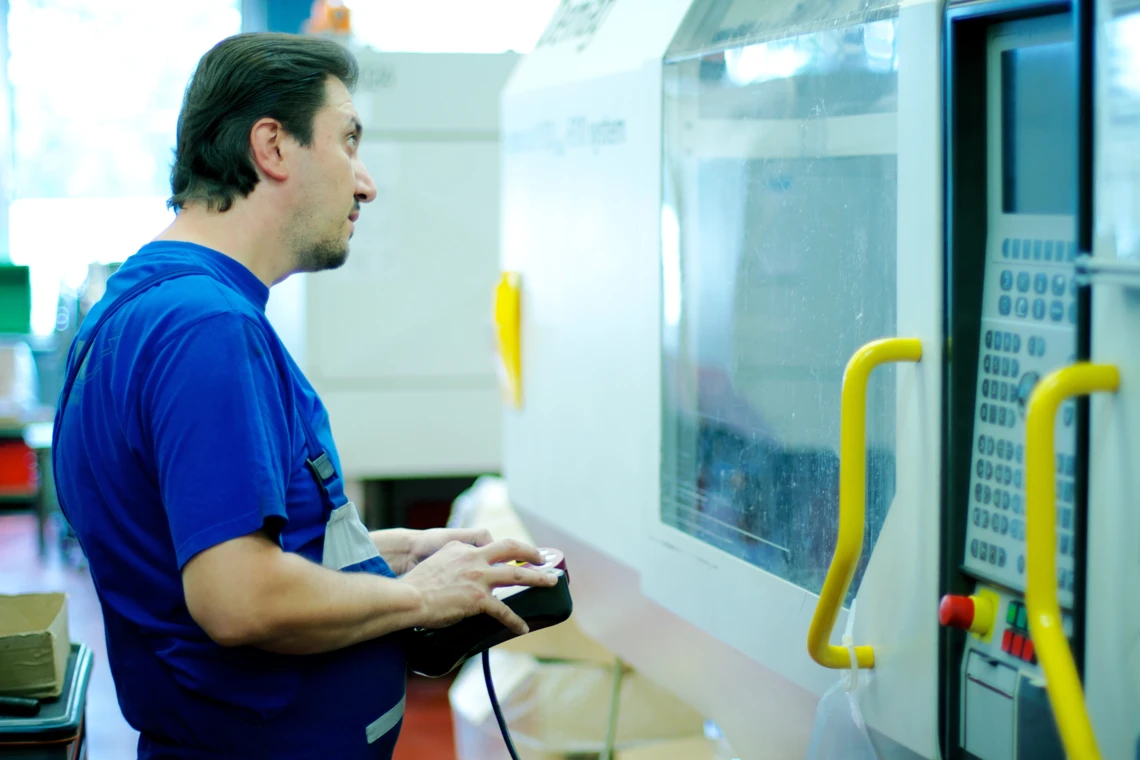 Qualification
The process qualification is as important as the tool itself. Here we lay the foundation for the subsequent manufacturing process.
Extensive tests, analyses and fine-tuning of the tool and the manufacturing parameters are essential to obtain consistently good quality and stable manufacturing parameters in serial production - independent of the respective operator.
In addition to a basic functional sampling, we determine the optimum manufacturing parameters in the serial sampling. Furthermore, viscosity measurements, residual moisture determinations or, on request, blowhole analyses are carried out.
Our measurement technology creates the corresponding documentation with the help of optical and tactile measurement systems as well as CT scans.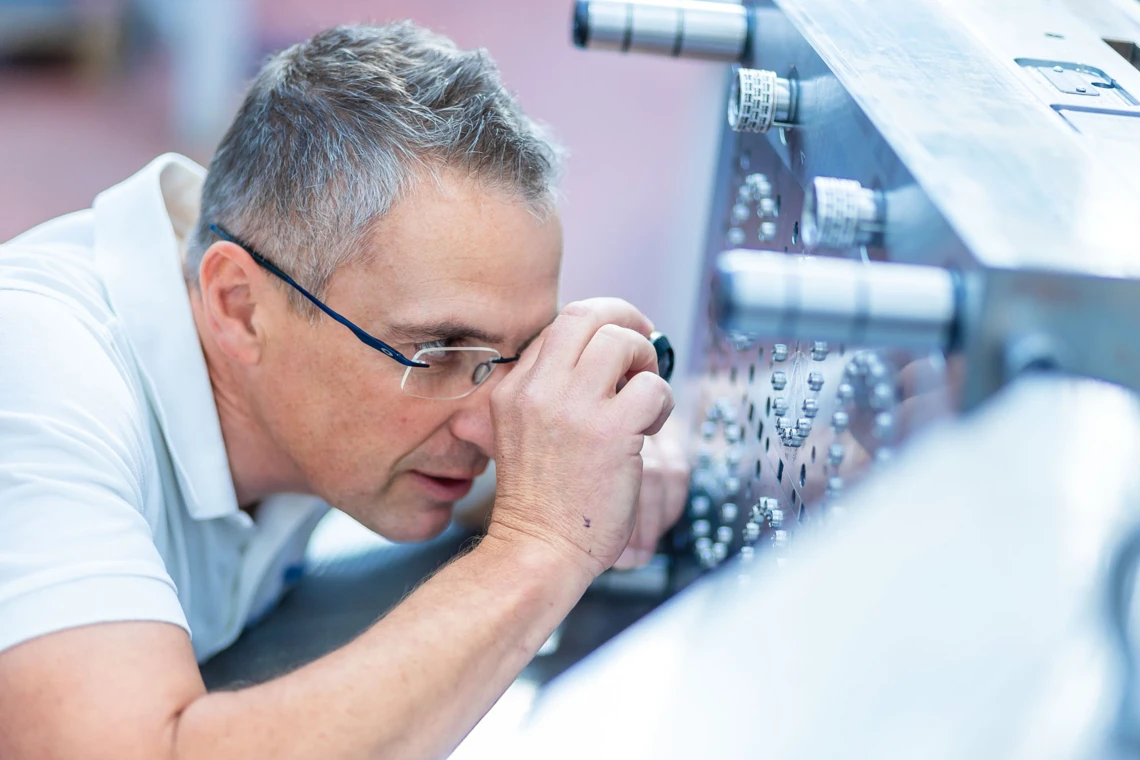 Maintenance
Our claim is a smooth manufacturing process and uncompromising quality. A functional tool is essential for this.
As a customer, you benefit from our maintenance offer. We carry out regular tool maintenance according to specified maintenance intervals, we can manufacture necessary spare parts for you directly in our tool shop and implement any repairs promptly. Of course, we also offer this service for molds running at YOUR production sites. Contact us, we will find the right solution for your production.
Further questions?
You are welcome to contact our experts by phone or by mail.
What we offer
stable production processes